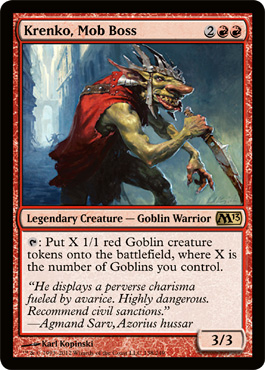 It's been a long time coming for Magic: the Gathering fans, but another new core set beckons!
This time, it's M13, and this has been confirmed for some months now. Except, that it's now spoiler season for a brand-new core set.
Officially, the Wizards of the Coast website MagictheGathering.com has already kicked things off by lining up M13 spoilers alongside its previews for the latest edition electronic game, Duels of the Planeswalkers 2013.
Well, the set's still a month away from release but there's already a whole bunch of spoilers all over the inter-webs: check out GatheringMagic.com for a comprehensive dose of it.
M13 releases globally on July 13, with pre-release events hitting us the weekend before.
Have something to say? Do tweet me at www.twitter.com/arcturus_mengsk or leave me feedback below.